Journal Entry:
Fri Jul 27, 2007, 11:10 AM
Listening to: Amy Winehouse : Rehab
Reading: http://etcering.com
My exams for university are near their end. Last sunday was the final test, now on 31st I have both the creativity writing test and the showcase, both on the same day.
Then 7th of August is the Big Day, when all the results are coming and that all big journey ends and I'm free for partying and back on track with designing.
September will be the big comeback and in the end of the year the portfolio will finally be born.
One of my works (
POLARIS
) has been chosen to be part of
Hello-I-Am 2
(two pages), so my first magazine appearance is reality.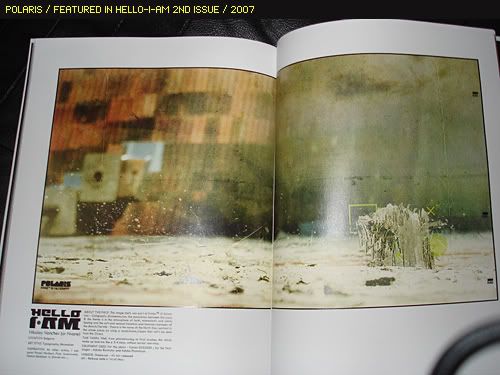 Another good thing that have happened is the return of our nurses and the palestenian doctor from Libya and the end of the 8 year hell they've suffered there.